The Glen Rock A-team

A seat at the table means that with Amy and Arati on the council, every resident has an opportunity to be heard.
​The dinner table is where families get together to talk about their day, share their hopes, joys, and sorrows, welcome guests, and solve problems together. Our community is a family and our table is the Borough council.
With Amy and Arati, you will always have a seat to share your ideas, talk about your concerns, and solve our problems together.
Amy Martin

Amy Martin has been serving on the Glen Rock Borough Council since 2014 and was appointed as the

Council's president

in 2017. When she's not working for the people of Glen Rock, Amy, a classically trained actress, is a full time staff member at Paterson

Habitat for Humanity

, and is raising her three children. Amy also owns and operates Alfa Productions; a company servicing trade shows and theater.

Her service to the community includes:

Serving as the Borough Council's liaison to the Department of Public Works, Ridgewood Water, & the Shade Tree Commission
Previous work on the Council's Finance and Senior Advisory committees
Championed the hugely successful Farmers Market and the Environmental Education Center at the Arboretum (construction starts soon)
Former Coleman Elementary School HSA president
Dr. Arati Kreibich

Dr. Arati Kreibich is a neuroscientist who has worked in academic, corporate, and nonprofit environments. She currently directs research programs for a nonprofit, which includes evaluating scientific research proposals, vetting budgets, and ensuring that milestones are met. Previously, she has conducted and published original research on the neuroscience of drug addiction, stress, and autism.

A mother of two, Arati is an active leader and member of local community organizations.

She has worked with:

Glen Rock After the March, which Arati co-founded. GRATM is the second biggest grassroots organization in the county
The Glen Rock Environmental Commission, where she coordinated the Community Clean Up and leads the Green Team Work Sessions
The women's groups Glen Rock Women In Community Service and the League of Women Voters
The Glen Rock Indian Community, where she recently coordinated the Glen Rock Holi event at the Glen Rock Public Library
Powered by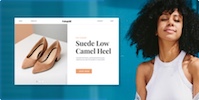 Create your own unique website with customizable templates.